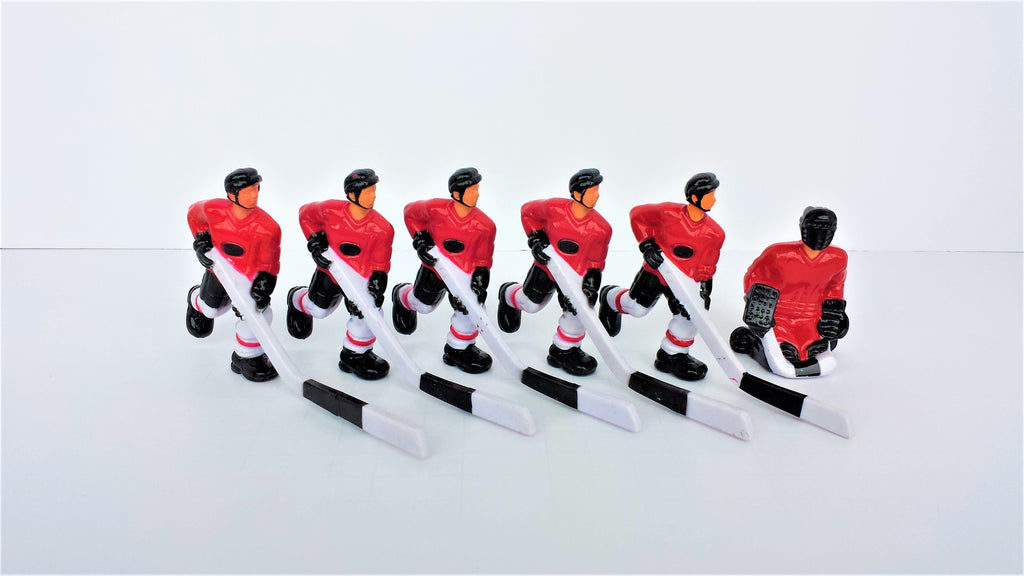 *NEW* STATS/MD Sports Compatible - Full Team Set, Red and Black
These players are smaller than the other steel rod and plastic rod players, they measure 75 mm in height. 
Full team consists of five players plus one goalie.
This includes: 1 player with a long blade (65 mm blade)
                        3 players with a medium blade (55 mm blade)
                        1 player with a short blade (45 mm blade)

Player Mechanism Compatibility: PLAYER MECHANISM D
Compatible with STATS and MD Sports Rod Hockey tables.
*PLEASE NOTE* Sold in full team sets only, due to the multiple players with different length stick blades. Also, notice 'Goalie' for these tables are positioned in the "Butterfly" position.